ASI Storage Solutions Inc. make great lockers that are designed for schools, athletic facilities, commercial, institutional, and industrial applications.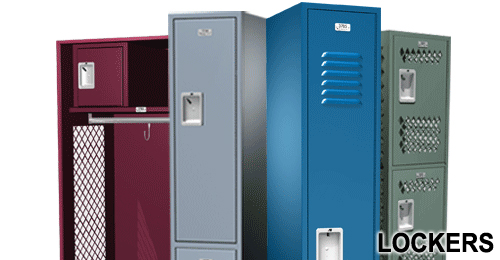 All of ASI Storage Solutions' products come standard with top of the line features, which means you won't pay up-charges for the quality you want.  These value-priced products are readily available for timely shipment.
We offer a number of lockers collections in addition to our steel lockers, including cubbies, phenolic, fully welded and plastic, each with specific features and benefits.  With the addition of metal shelving, ASI Storage Solutions' extensive product line means you don't have to look anywhere else for the products you need to meet your locker system and shelving requirements, including ADA compliancy.  Plus, as our commitment to continued improvement, we add features and introduce new products regularly.
For a complete review of available ASI Lockers, please Request a Quote or Call Today! (815) 654-3000