We offer a fine line of Global partitions which is a part of the ASI group.  They're available in floor and ceiling anchored but most common is the floor anchored with overhead bracing.
Global toilet partitions are available in six different kinds of materials.
Global Powder Coated Steel is the most commonly used and is the most economically priced.   The steel is electrogalvanized to protect against corrosion with the powder coat finish electrostatically applied.  The finish is resistant to wear, fading, staining and scratching and is easily cleaned with soap and water.
Global Plastic Laminate is the next most economically priced, with the most color choices available.  It's resistant to scratches, grease, and mars.
Global Solid Plastic (HDPE) is our recommended best investment.  Pricewise it's in the middle but it has the best warranty of all at 15 years.  It's highly resistant to stains, common acids and cleaning agents and moisture.  It never needs painting and will not easily dent or chip.
Global Stainless Steel is elegant, corrosion resistant and easily maintained in satin or textured finish.  Cost is on the upper end.
Global Phenolic Black Core holds up under severe moisture conditions from showers, pool and saunas or when hosing down is used for maintenance.  Vandalism resistant!
Global Phenolic Color Thru is scratch and graffiti resistant with excellent screw holding power.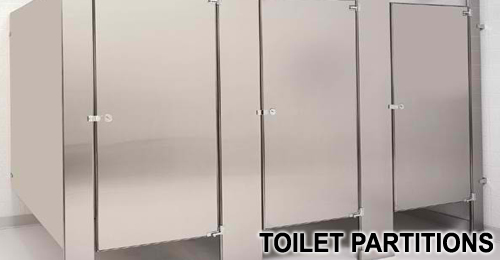 Request a Quote or Call Today! (815) 654-3000