RELAX AS WE MEASURE, DESIGN & INSTALL YOUR NEW GLASS SHOWER!
Call 815-654-3000 to Schedule a Free In-Home Design Consultation!  
…………………………………………………………………………………………………………………………………………………………………………………………………………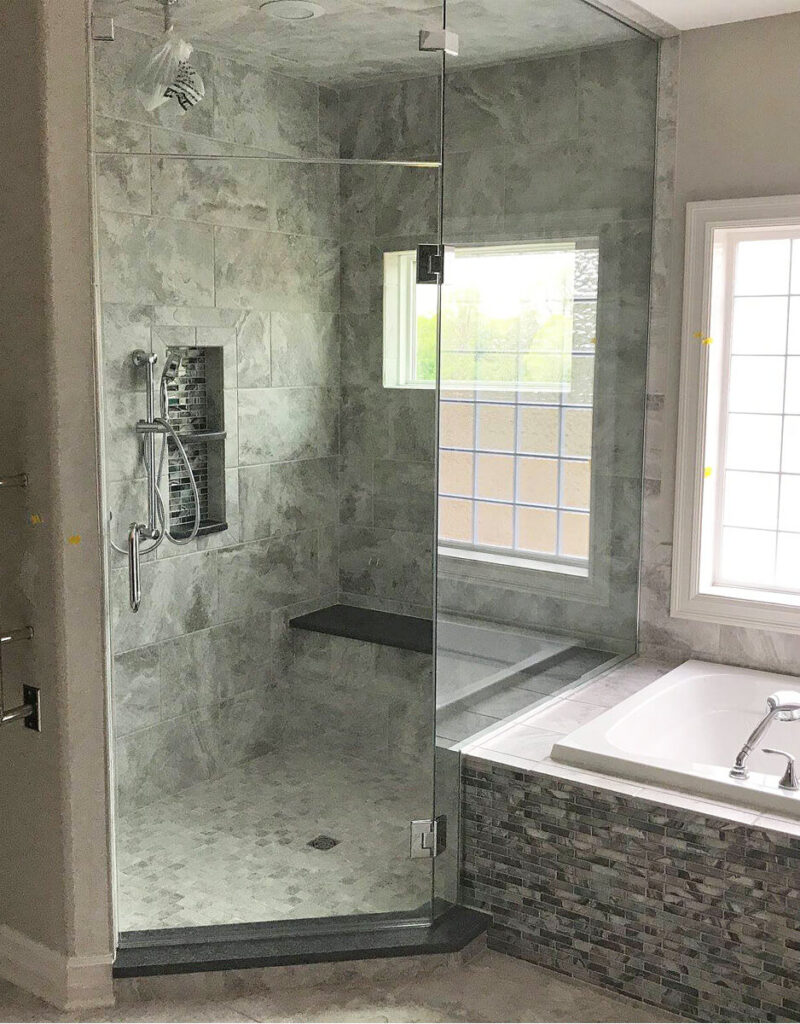 Belvidere Glass Shower
Shelving Unlimited serves the Belvidere area with creative and custom glass shower doors for its upscale homes. We have the largest selection of the highly popular frameless glass showers that our customers love! Installing a luxurious glass shower from Shelving Unlimited adds elegance and long-lasting beauty to any bathroom. Choose the reputable glass shower company Shelving Unlimited for your glass shower needs.
Belvidere Glass Shower Company
Shelving Unlimited is known for our customer service and attentiveness to detail and that is what sets us apart from our competition. We have the custom glass shower doors that are precisely what our Belvidere customers want. Located in north-central Illinois just 75 miles from Chicago, Belvidere is the county seat of Boon County with nearly 26,000 residents. Shelving Unlimited offers a glass shower installation that is reasonably priced and of the highest quality.
Belvidere Custom Glass Shower Doors
When you want a spa-quality look and feel without the overhead, Shelving Unlimited is the place to go for a custom glass shower. Our glass shower company offers various fashionable options with clean lines and low maintenance elegance at prices you will love. Please stop into our newly remodeled showroom for ideas or schedule an in-home consultation for the custom glass shower doors you deserve. If you are near Belvidere, call Shelving Unlimited today!
Belvidere Glass Shower | Belvidere Glass Shower Company | Belvidere Custom Glass Shower Doors
…………………………………………………………………………………………………………………………………………………………………………………………………………
*** Click Here or Call 815-654-3000 for a Free Glass Shower Quote! ***