RELAX AS WE MEASURE, DESIGN & INSTALL YOUR NEW GLASS SHOWER!
Call 815-654-3000 to Schedule a Free In-Home Design Consultation!
…………………………………………………………………………………………………………………………………………………………………………………………………………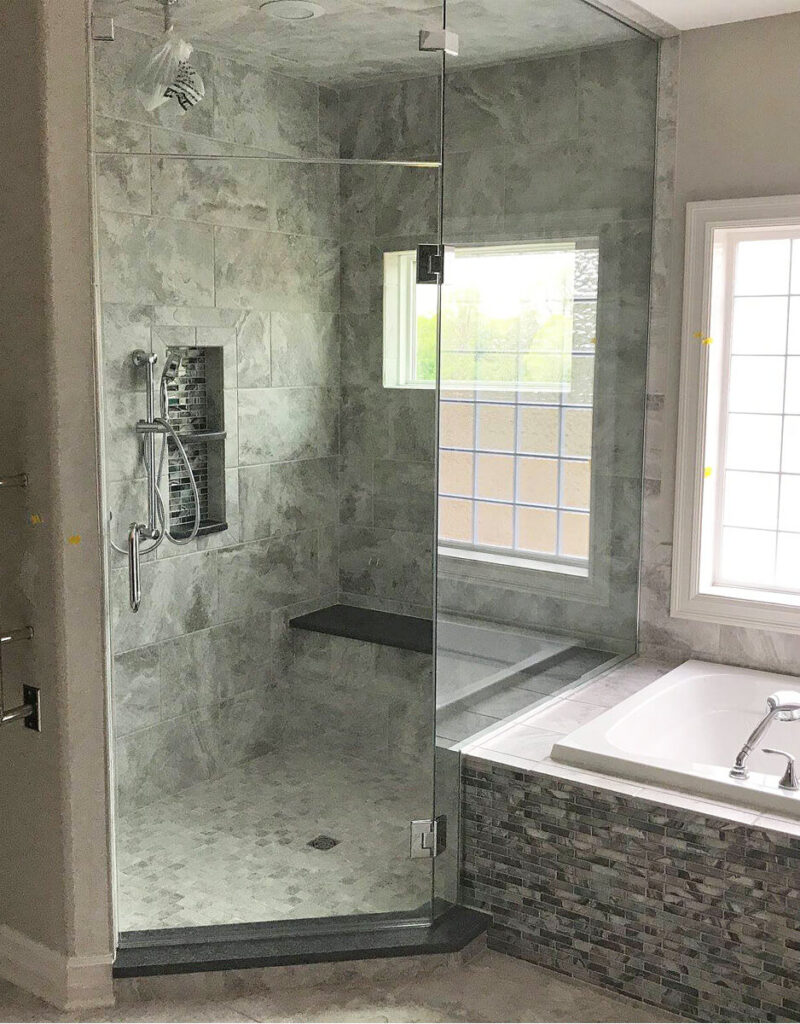 Byron Glass Shower
Shelving Unlimited is the #1 glass shower company in the industry. Upgrading your bathroom with a new glass shower is an affordable way to elevate the look and feel. At Shelving Unlimited, we also offer custom glass shower doors that bring an entire new level of elegance to your bathroom. Selecting the right glass shower company is important to ensure that your investment is installed correctly and long-lasting. You will not have to worry about quality with Shelving Unlimited. Our commitment to excellence is why residents of Byron choose us time and time again for their glass shower needs.
Byron Glass Shower Company
Byron is located in Byron Township along the Rock River in Illinois. Byron houses 3,600 residents and is home to the Byron Nuclear Generating Station – one of the last commissioned nuclear power plants in the nation. If you are searching for the best way to update your bathroom in your Byron home, let Shelving Unlimited offer you an exquisite new glass shower at a price that cannot be beat. Shelving Unlimited is eager to earn your business and we will not disappoint you as your chosen glass shower company.
Byron Custom Glass Shower Doors
The variety of custom glass shower doors at Shelving Unlimited ensures there is an option that matches your style and preferences. We will design a glass shower that matches your decor while bringing the look and feel of your bathroom to a new level. As the best glass shower company, Shelving Unlimited takes pride in our glass shower installations. Our team is professional and well-trained, providing you with a glass shower that will withstand the test of time. Contact our team and see how Shelving Unlimited can elevate your bathroom with a new glass shower today!
Byron Glass Shower | Byron Glass Shower Company | Byron Custom Glass Shower Doors
…………………………………………………………………………………………………………………………………………………………………………………………………………
*** Click Here or Call 815-654-3000 for a Free Glass Shower Quote! ***