RELAX AS WE MEASURE, DESIGN & INSTALL YOUR NEW GLASS SHOWER!
Call 815-654-3000 to Schedule a Free In-Home Design Consultation!
…………………………………………………………………………………………………………………………………………………………………………………………………………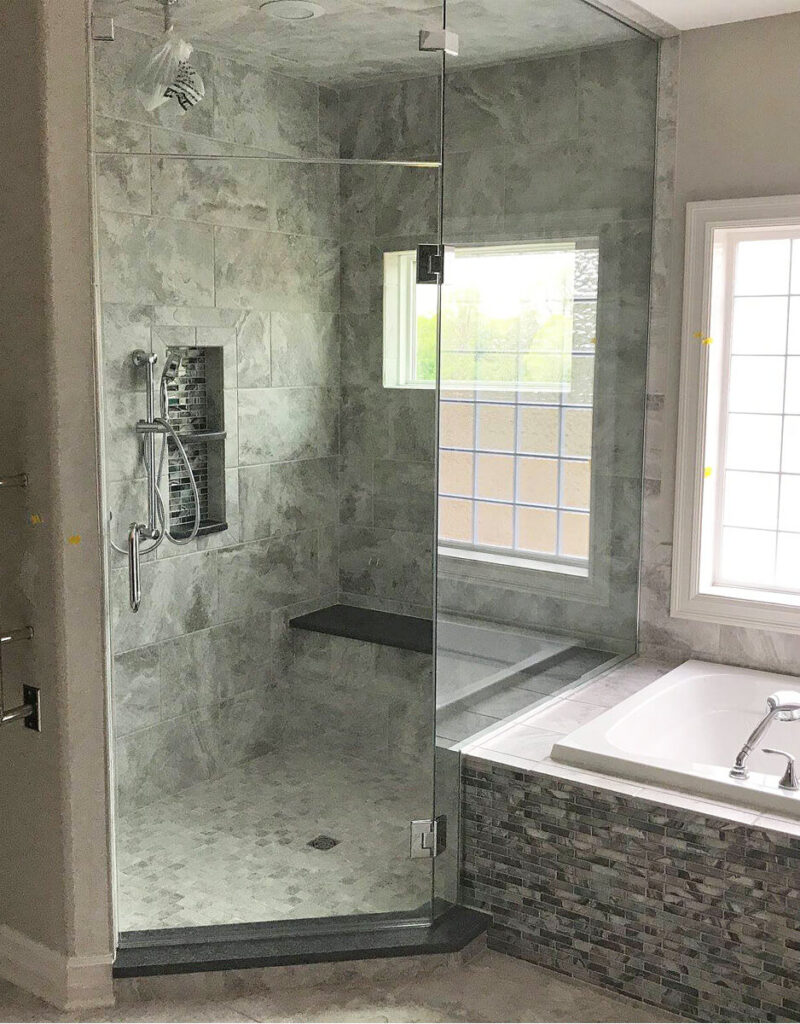 Cherry Valley Glass Shower
Are you considering installing a new glass shower in your bathroom? Shelving Unlimited is rated as the top glass shower company and we have a sincere commitment to excellence. We offer custom glass shower doors to personalize your glass shower to match your style. Shelving Unlimited has a professional team ready to design and install your new glass shower effectively and efficiently. Residents of Cherry Valley have made Shelving Unlimited their chosen glass shower company and provided excellent reviews.
Cherry Valley Glass Shower Company
Cherry Valley, IL is located in the Kishwaukee River Valley and borders the southeast side of Rockford. With a population of 2,877, nearly a third of the local Cherry Valley residents commute to Chicago for work. Cherry Valley is home to one of the first enclosed shopping malls: CherryVale Mall. At Shelving Unlimited, we understand how important it is to select a high-quality glass shower company and we will not take your trust for granted. We will provide beautiful custom glass shower door designs and impeccable glass shower installation for your Cherry Valley bathroom.
Cherry Valley Custom Glass Shower Doors
Look no further than Shelving Unlimited for your glass shower needs. Replacing your shower with a high-quality glass shower is a great way to increase the value of your home. Elevate the look and feel of your bathroom with a new glass shower with custom glass shower doors and you will not regret it! Shelving Unlimited offers competitive pricing without sacrificing quality. Select Shelving Unlimited as your glass shower company and we will work diligently to design and install the perfect glass shower just for you.
Cherry Valley Glass Shower | Cherry Valley Glass Shower Company | Cherry Valley Custom Glass Shower Doors
…………………………………………………………………………………………………………………………………………………………………………………………………………
*** Click Here or Call 815-654-3000 for a Free Glass Shower Quote! ***