RELAX AS WE MEASURE, DESIGN & INSTALL YOUR NEW GLASS SHOWER!
Call 815-654-3000 to Schedule a Free In-Home Design Consultation!
…………………………………………………………………………………………………………………………………………………………………………………………………………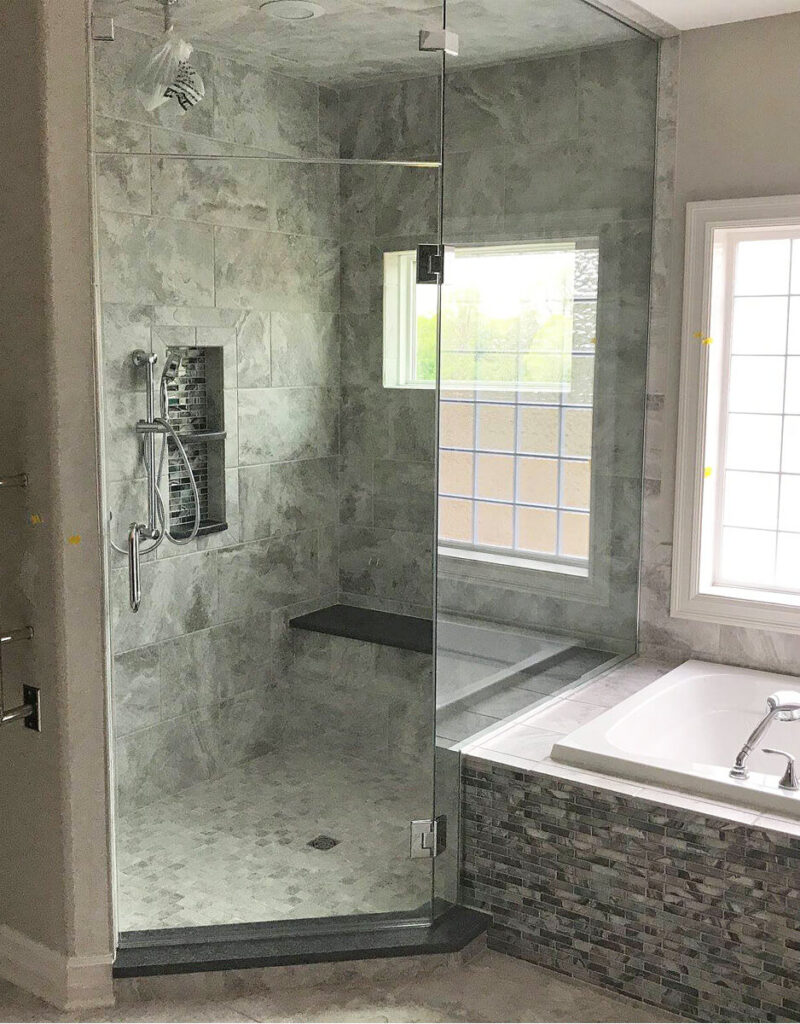 Durand Glass Shower
If you are looking for an affordable way to increase the look and feel of your bathroom, look no further than a new glass shower from Shelving Unlimited. Our glass showers are impeccably installed, and we offer competitive prices to meet your needs. Our custom glass shower doors help your bathroom stand out! The team at Shelving Unlimited is held to a high standard, as we are ranked as the best glass shower company in the industry. Our commitment to excellence allows us to provide exceptional customer service to Durand locals.
Durand Glass Shower Company
Durand, IL is in Winnebago County, with 1,394 residents, Durand is small but full of rich history. The Racine-Mississippi railroad is what first started bringing people through the area, eventually leading to a settlement that would become Durand. Durand locals have given Shelving Unlimited excellent reviews as their chosen glass shower company. If you are looking to upgrade your bathroom, a new glass shower is a great way to go! Shelving Unlimited is honored to earn your business.
Durand Custom Glass Shower Doors
Choose Shelving Unlimited as your glass shower company and we will install a beautiful new glass shower in your Durand home. Our custom glass shower doors will elevate your shower and bring your bathroom to a new level of elegance. At Shelving Unlimited, we provide excellent service, and our well-trained team will install your new glass shower effectively and efficiently. Contact Shelving Unlimited today and see how our affordable prices on glass showers can provide you a great return on investment.
Durand Glass Shower | Durand Glass Shower Company | Durand Custom Glass Shower Doors
…………………………………………………………………………………………………………………………………………………………………………………………………………
*** Click Here or Call 815-654-3000 for a Free Glass Shower Quote! ***