RELAX AS WE MEASURE, DESIGN & INSTALL YOUR NEW GLASS SHOWER!
Call 815-654-3000 to Schedule a Free In-Home Design Consultation!
…………………………………………………………………………………………………………………………………………………………………………………………………………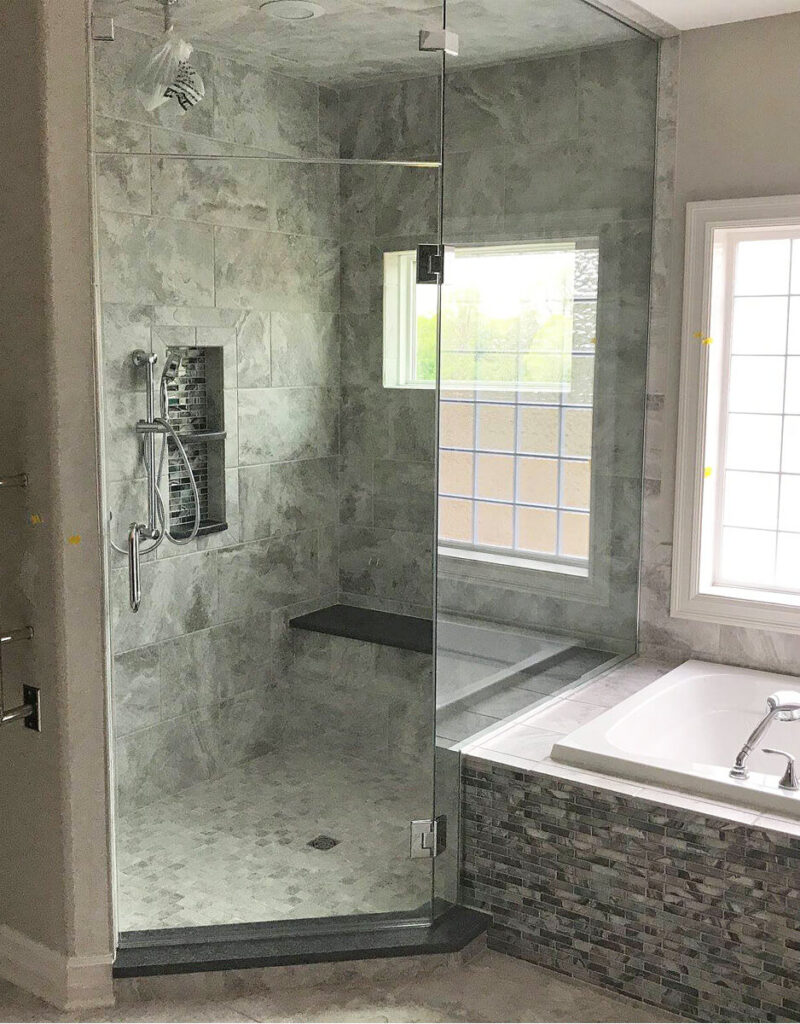 Janesville Glass Shower
Have you been searching for the perfect upgrade to your bathroom? If so, look no further than beautiful glass showers from Shelving Unlimited. Our glass showers are affordable, long-lasting, and come with custom glass shower doors to add elegance to your bathroom. At Shelving Unlimited, we live up to our high ratings by providing exceptional service as your chosen glass shower company. With our commitment to excellence, it is no surprise that our Janesville clients are continuously pleased with our glass shower and custom glass shower door installation.
Janesville Glass Shower Company
Janesville is a city in southern Wisconsin, located in Rock County. Over 64,000 residents call Janesville home. Known as "Wisconsin's Park Place," Janesville has over 64 beautifully maintained parks with plenty of recreational activities available. At Shelving Unlimited, we hold ourselves to an extremely high standard as your glass shower company. Residents of Janesville have given us rave reviews and we are excited to earn your business and install your brand new, high-quality, glass shower.
Janesville Custom Glass Shower Doors
Shelving Unlimited will make your investment worthwhile with competitive prices and top of the line glass showers. Our glass showers withstand the test of time and we are ranked #1 in the industry! Our experience allows us to be the glass shower company that offers great prices without sacrificing quality. The team at Shelving Unlimited works diligently to design and install your custom glass shower doors efficiently and effectively. Do not hesitate to call Shelving Unlimited for your glass shower needs!
Janesville Glass Shower | Janesville Glass Shower Company | Janesville Custom Glass Shower Doors
…………………………………………………………………………………………………………………………………………………………………………………………………………
*** Click Here or Call 815-654-3000 for a Free Glass Shower Quote! ***