RELAX AS WE MEASURE, DESIGN & INSTALL YOUR NEW GLASS SHOWER!
Call 815-654-3000 to Schedule a Free In-Home Design Consultation!
…………………………………………………………………………………………………………………………………………………………………………………………………………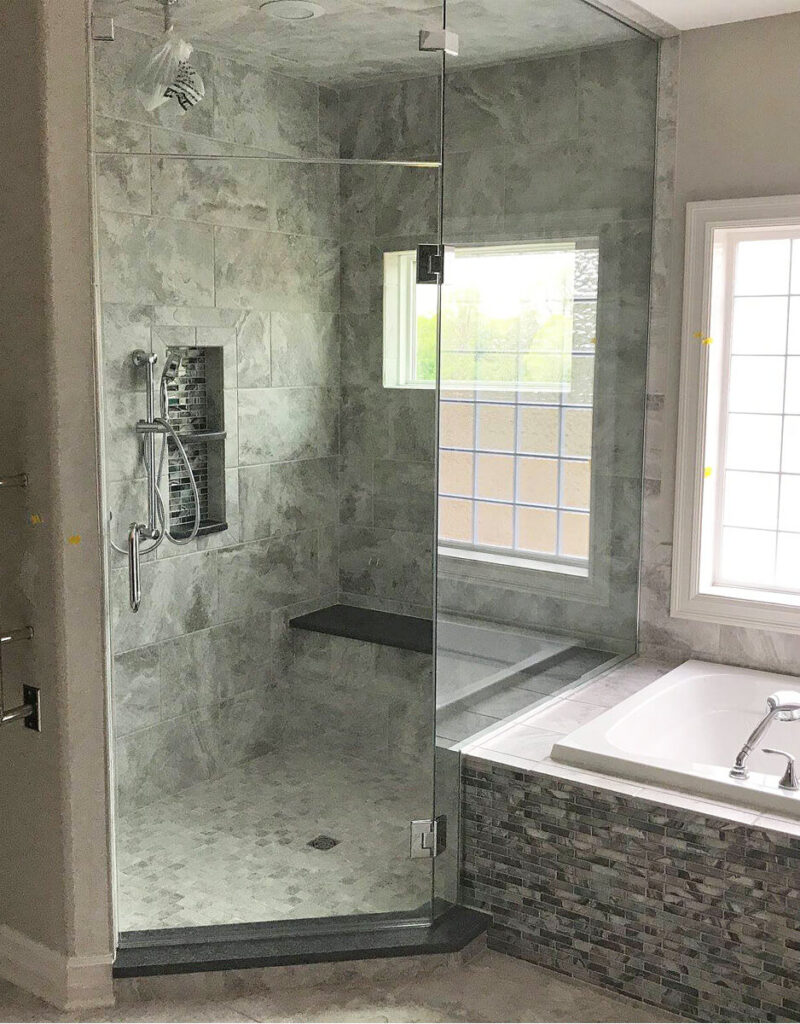 Rockford Glass Shower
When you need custom glass shower doors, you can put your trust in Shelving Unlimited. We are Chicago's full-service glass shower company. We have been serving Rockford and the surrounding area for nearly 40 years. Whether you are looking for the streamlined frameless glass shower or prefer the traditional shower style, Shelving Unlimited has it all! Creating one of a kind custom designs for your glass shower is a specialty for our service design team.
Rockford Glass Shower Company
Near Rockford, you will be impressed by the glass shower systems of Shelving Unlimited. We are committed to handling your project timely and with accuracy. Rockford's city serves as the county seat of Winnebago County, IL, with more than 150,000 people. Along the Rock River banks, Rockford residents enjoy outdoor recreation amidst the logistics and transit industries. When Rockford needs quality glass showers, they call Shelving Unlimited first and foremost.
Rockford Custom Glass Shower Doors
The professionals at Shelving Unlimited offer a large selection of styles and options for your custom glass shower doors that are very fashionable and offer time-saving, low maintenance elegance. We love working with Rockford customers to provide the glass showers that suit even the choosiest of tastes. Committed to providing quality glass showers and excellent customer service, Shelving Unlimited is the preferred full-service glass shower company.
Rockford Glass Shower | Rockford Glass Shower Company | Rockford Custom Glass Shower Doors
…………………………………………………………………………………………………………………………………………………………………………………………………………
*** Click Here or Call 815-654-3000 for a Free Glass Shower Quote! ***