RELAX AS WE MEASURE, DESIGN & INSTALL YOUR NEW GLASS SHOWER!
Call 815-654-3000 to Schedule a Free In-Home Design Consultation!
…………………………………………………………………………………………………………………………………………………………………………………………………………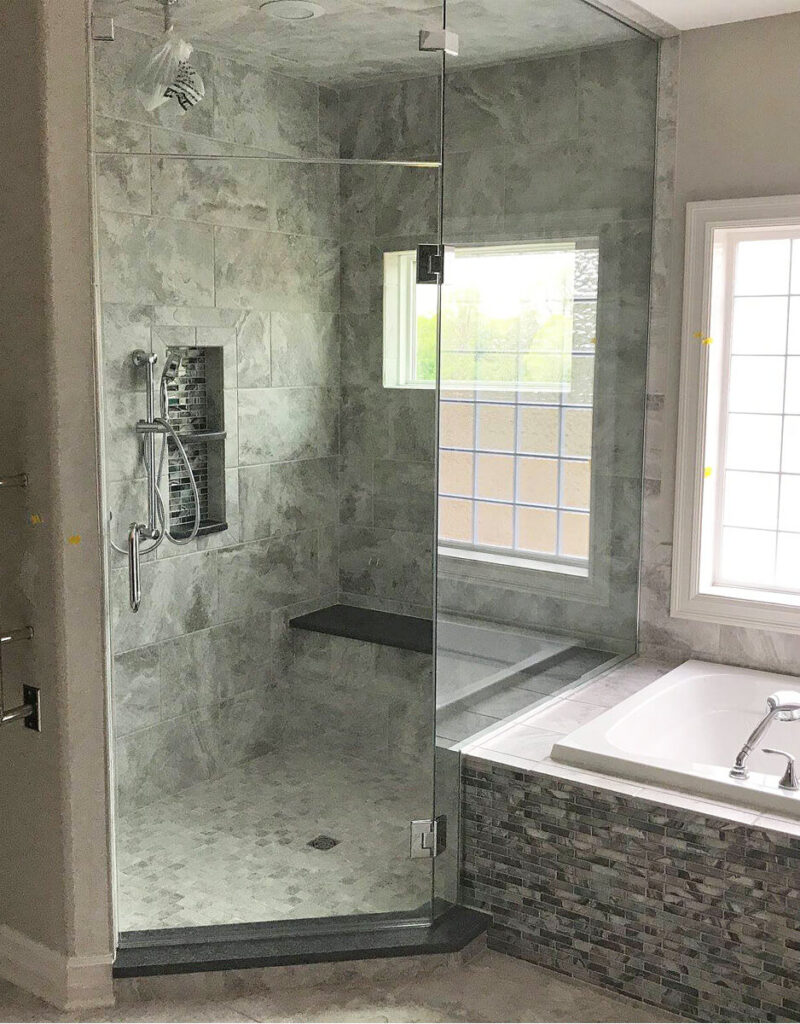 Winnebago Glass Shower
Upgrading your bathroom with a new glass shower is an excellent investment! When you choose Shelving Unlimited as your glass shower company, you know you are getting the best in the industry. We offer competitive prices while maintaining high quality. Our glass showers are long-lasting and durable, offering a great return on your investment. At Shelving Unlimited, we also offer custom glass shower doors to make your glass shower stand apart. We have received excellent reviews from our Winnebago clients, and we would love to install a new glass shower in your Winnebago home!
Winnebago Glass Shower Company
Winnebago is located within Winnebago County in Illinois and around 3,000 people call it home. With our commitment to excellence, it is no surprise that Winnebago locals have chosen Shelving Unlimited for their glass shower needs. Choosing the right glass shower company is extremely important when it comes to the quality of materials and installation used for your new glass shower. We are excited to earn your business! Shelving Unlimited will not disappoint with our custom glass shower doors.
Winnebago Custom Glass Shower Doors
Choose Shelving Unlimited as your glass shower company and we will install your glass shower in a timely manner and ensure it is installed correctly. Although we offer competitive prices at Shelving Unlimited, we know how important high-quality glass shower materials are and we will not sacrifice quality for price. We offer a wide variety of custom glass shower doors, so we are sure to have something that matches your style. Contact Shelving Unlimited today and make the decision to invest in your home with a brand new glass shower.
Winnebago Glass Shower | Winnebago Glass Shower Company | Winnebago Custom Glass Shower Doors
…………………………………………………………………………………………………………………………………………………………………………………………………………
*** Click Here or Call 815-654-3000 for a Free Glass Shower Quote! ***